Comtech Telecommunications has secured additional funding of $6.2m to continue supporting the US Army's Blue Force Tracking (BFT) System, a capability that provides location information about friendly, as well as hostile forces.
The funding was awarded to the company's Government Solutions segment through a subsidiary for option period four of a previously awarded contract.
The latest modification is part of the BFT-1 sustainment support contract for the US Army's Project Manager Mission Command (PM MC) Blue Force Tracking (BFT-1) programme.
As previously agreed, Comtech will continue to provide engineering services, satellite network operations and program management through a Firm Fixed Price (FFP) contract including Time & Materials (T&M) and Cost Reimbursement elements.
The fourth option period began on 15 April and is scheduled to end on 14 April next year.
Overall, the contract has received total funding of $35.5m to date, including base and option periods.
Comtech Telecommunications board chairman and CEO Fred Kornberg said: "We are pleased our US Army continues to recognise the value of Comtech's services.
"Our team remains committed to providing the US Army and its soldiers with critical BFT-1 sustainment support."
Headquartered in Melville, New York, Comtech focuses on developing secure wireless communications technologies.
The company is said to have more than 1,000 customers across 100 countries.
In July last year, Comtech Telecommunications won a similar order to continue delivering ongoing sustainment services and baseband equipment to the US Army.
Free Report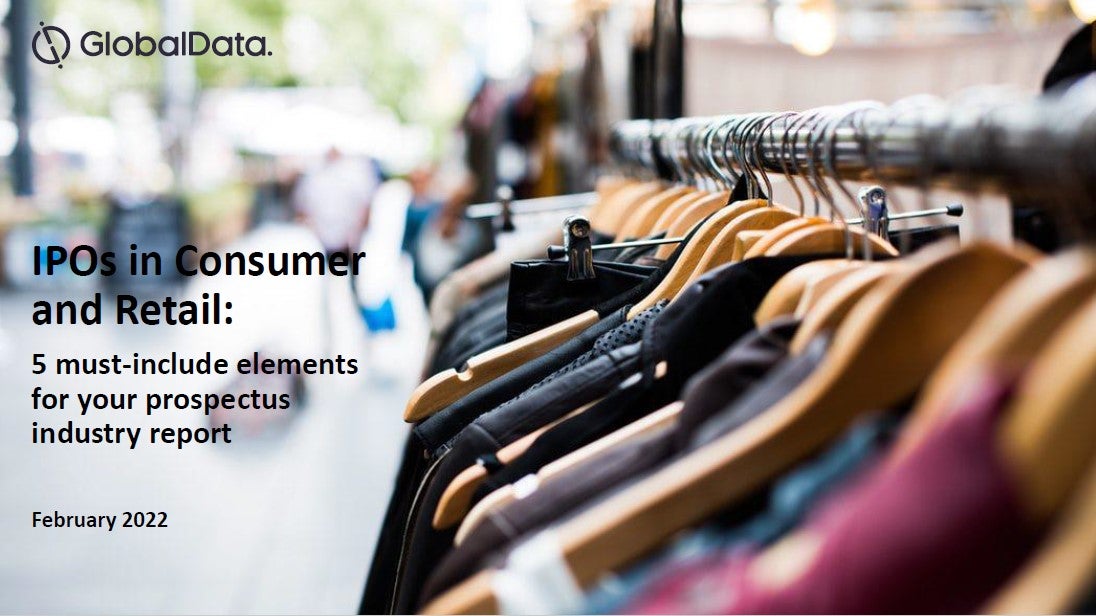 What's missing from your IPO industry assessment?
IPO activity all but stopped in 2020, as the investment community grew wary of the effects of COVID-19 on economies. No matter how deserving a business was of flotation, momentum was halted by concerns of when a 'new normal' of working patterns and trade would set in. Recently, sentiment has changed. Flotations picked up again during the second half of 2021, and now in 2022 the mood is decidedly optimistic. Business leaders have their eyes on fast rebounding economies, buoyant market indices and the opportunity once again to take their businesses public. As a result, global IPOs are expected to hit back this year. With GlobalData's new whitepaper, 'IPOs in Consumer and Retail: 5 must-include elements for your prospectus industry report', you can explore exactly what is needed in the essential literature. GlobalData's focus lies in the critical areas to get right:
Macroeconomic and demographic environment
Consumer context
Industry environment
Competitive environment
Route to market
Interested to learn more about what to include in your IPO Industry Assessment report? Download our free whitepaper.
by GlobalData