The top tweets were chosen from influencers as tracked by GlobalData's Influencer Platform, which is based on a scientific process that works on pre-defined parameters. Influencers are selected after a deep analysis of the influencer's relevance, network strength, engagement, and leading discussions on new and emerging trends.
The most popular tweets on Covid-19 ADS in Q2 2021: Top five
1. Jack Posobiec's tweet on US Marines refraining from getting Covid-19 vaccination
Jack Posobiec, senior editor of Human Events, a news and analysis website, shared an article on how approximately 40% of the US Marines are choosing not to get vaccinated against Covid-19. Data provided by the United States Marine Corps to online news website CNN indicates that the Covid-19 vaccine rejection rate is 38.9% among US marines, with 48,000 of them choosing not to receive the vaccine. The data also shows that the acceptance rate was 66.1%, with 75,000 marines being either partially or fully vaccinated.
CNN reached out to other defence services for determining vaccine acceptance and rejection rates and found that the acceptance rate in the military was similar to the rate among marines at 66%. The marines are refusing to take the vaccine due to several reasons, according to Marine Corps spokeswoman Col. Kelly Frushour. Many of the marines are either waiting for others to take the vaccine first or waiting for it to become mandatory, while some have a fear of allergic reactions.
Nearly 40% of Marines have declined Covid-19 vaccine https://t.co/BU2Pwh3Af6

— Truckistani Underground Poso 🚛 (@JackPosobiec) April 10, 2021
Username: Jack Posobiec
Twitter handle: @JackPosobiec
Likes: 25,500
Retweets: 5,034
2. Sean Hannity's tweet on coronaviruses being genetic weapons
Sean Hannity, a political commentator and TV host at Fox News, a cable news television channel, shared an article about a 2015 document that reveals discussions in the Chinese military on how coronaviruses can be the new era of genetic weapons. The document, titled 'The Unnatural Origin of SARS and New Species of Man-Made Viruses as Genetic Bioweapons', reveals how the Chinese military is strategising to weaponise severe acute respiratory syndrome (SARS) coronaviruses.
The document was acquired by the US state department while it investigated the origins of the virus, according to the Australian media outlet The Weekend Australian. It is said to be written by scientists of the People's Liberation Army and senior Chinese public health officials in 2015 and indicates how SARS coronaviruses can be artificially manipulated into a new disease and weaponised.
2015 Document Reveals Chinese Military Discussing Coronaviruses as 'New Era of Genetic Weapons' https://t.co/AgcouESQK7

— Sean Hannity (@seanhannity) May 10, 2021
Username: Sean Hannity
Twitter handle: @seanhannity
Likes: 1,212
Retweets: 675
3. Josh Rogin's tweet on possibility of Canadian soldiers contracting Covid-19 in Wuhan in 2019
Josh Rogin, a political analyst at CNN, shared an article on two soldiers from the Canadian Armed Forces who had stated that they might have been infected with Covid-19 during the Military World Games held in Wuhan in October 2019. Lawmakers in the US consequently called for an investigation in June 2021 into whether the event could have been a Covid-19 super spreader.
The article notes that officials may have known that something was wrong, as the city was unusually empty when the event took place, according to some of the participants. The soldiers from the US may have also contracted the virus although the possibility was dismissed by military leaders, the article adds.
Two more Canadian soldiers have come out to say they believe they contracted covid-19 in Wuhan at the Military World Games in OCTOBER, 2019: https://t.co/jk10j1QBzT @dianefrancis1 @financialpost

— Josh Rogin (@joshrogin) June 26, 2021
Username: Josh Rogin
Twitter handle: @joshrogin
Likes: 1,150
Retweets: 656
4. A. Bharat Bhushan Babu's tweet on oxygen gas solution developed by Indian Army engineers
A. Bharat Bhushan Babu, the principal spokesperson of the Ministry of Defence, Government of India, shared a press release on the Indian Army's innovation to manage and respond to the oxygen supply crisis during the second Covid wave in the country. A team of engineers under Maj. Gen. Sanjay Rihani derived a solution to ensure the quick availability of oxygen without the use of gas cylinders, thus removing the need to even refill them.
The team developed and installed a prototype comprising two liquid oxygen cylinders that can provide oxygen to 40 beds for a duration of two to three days at the Base Hospital in the Delhi Cantonment area. The prototype comprised of a self-pressuring liquid oxygen cylinder with a capacity of 250l, pressure reducing valves, and specially designed vaporiser to process and produce oxygen at directly usable outlet pressure. The team also worked on a mobile version to meet the shifting requirements in healthcare facilities.
INDIAN ARMY ENGINEERS INNOVATE A SOLUTION FOR EFFICIENT CONVERSION OF LIQUID OXYGEN TO LOW-PRESSURE OXYGEN GAS FOR COVID PATIENTS https://t.co/QAnPTkGloF #IndiaFightsCorona #Unite2FightCorona #JanAndolan @rajnathsingh @adgpi @PIB_India @PIBHindi @MoHFW_INDIA @indiannavy @IAF_MCC pic.twitter.com/TC8HXlibPH

— A. Bharat Bhushan Babu (@SpokespersonMoD) May 19, 2021
Username: A. Bharat Bhushan Babu
Twitter handle: @SpokespersonMoD
Likes: 714
Retweets: 138
5. Dr. Richard Urso's tweet about the danger of indiscriminate Covid-19 vaccination in US military service members
Dr. Richard Urso, an ophthalmologist, shared a letter written by Hooman Noorchasm, a physician and immunologist, to US President Joe Biden on the risks of vaccinating the naturally immune or recently infected servicemen and women in the US military. The letter highlights that military troops may be naturally immune to the coronavirus from a clinical and immunological perspective compared to those who are vaccinated.
Noorchasm noted that vaccinating a large proportion of the troops is not only unnecessary but could also expose them to risks related to the vaccines such as neurological disorders, blood clots, anaphylaxis, and even myocarditis. He added that it is not justified to vaccinate the persons who would not benefit from it, especially the military troops.
A Warning To The Commander-in-Chief of The United States Armed Forces — On The Danger of Indiscriminate COVID-19 Vaccination in Naturally Immune And Recently Infected Service Members. | by Hooman Noorchashm | May, 2021 | Medium https://t.co/jPW0npenyI

— Dr. Urso (@richardursomd) May 2, 2021
Username: Dr. Urso
Twitter handle: @richardursomd
Likes: 204
Retweets: 112
Free Report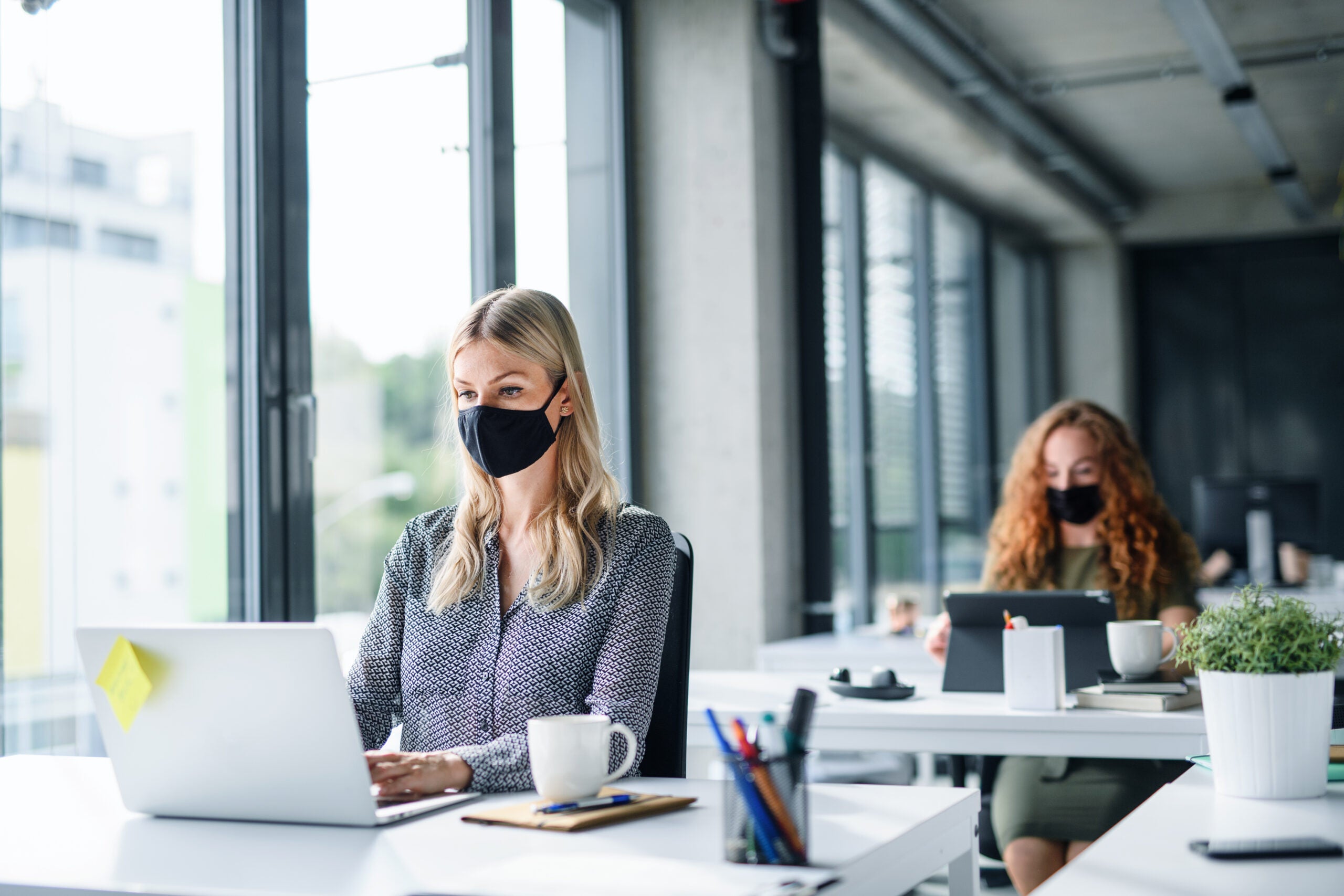 Navigate your business through the 'new normal'
COVID-19 continues to dominate headlines the world over. It has already affected our lives forever. The way we work, shop, eat, seek medical advice, and socialize will all be different in the future. Quite how different remains to be seen, but all industries must plan for multiple eventualities.
Faced with an explosion of conflicting information on how to plan and implement successful recovery strategies, decision-makers are in dire need of a single, reliable source of intelligence. 
GlobalData's COVID-19 Executive Briefing gives you access to unparalleled data and insights to successfully navigate the uncertain road to recovery across the world's largest industries. Understand every aspect of this disruptive theme by delving into:
 COVID-19 infection update, with statistics on the spread, testing by country, as well as the latest data on vaccines and therapeutic developments

 
Economic impact overview, covering stock market indices, GDP, unemployment rates, policy responses & GlobalData's economic recovery scorecards

 

Sector developments, with access to sector insight summaries, cross-sector indices and the leaders and laggards in each industry vertical

 
Whatever your company's imminent strategic plans, the long-lasting impact of COVID-19 must not be overlooked. Find out how to futureproof your business operations – download our report today.
by GlobalData