Before the effect of the Covid-19 pandemic on the economy was predicted, The World Bank's January 2020 report on Global Economic Prospects said: "Following its weakest performance since the global financial crisis, the world economy is poised for a modest rebound this year– if everything goes just right.
"Global growth is set to rise by 2.5% this year, a small uptick from 2.4% in 2019, as trade and investment gradually recover, the World Bank's semi-annual Global Economic Prospects forecasts."
By June The World Bank's predictions had swung to the negative. The organisation said in a press release: "According to World Bank forecasts, the global economy will shrink by 5.2% this year. That would represent the deepest recession since the Second World War."
Despite global economic growth slowing since 2017, defence spending has continued to soar globally. Will countries rush to adjust their budgets in light of the economic damage the Covid-19 pandemic has caused, or will it fuel the desire for better defence capabilities?
Top five defence spenders in 2019 – IISS data
United States: $684.6bn
The US spent the most globally on defence in 2019 maintaining its number one position.
However, heavy spending does not guarantee success. Former John McCain aide Chris Brose warned that US Armed Forces are often unsuccessful in combat simulations with China set in the western Pacific. The US military needs modernisation and technological advancement to maintain a competitive edge.
McGerty told Army Technology, "There is a huge amount of pressure on countries to bolster innovative efforts, R&D and research technology."
However, under more constrained budgetary environments, innovation is often the first to suffer.
"You can't cut personnel spending, you can't come up with wages straight away, you can't cut if you're committed to operations, you have to maintain the existing kit you have, so it's those added investments [R&D] that start to feel the pinch," McGerty explained.
While the struggle is global, McGerty said that because the US has such a significant budget, changes to its spending tend to impact the entire world.
China: $181.1bn
China has the second-biggest economy behind the US, and this follows for defence spending.
However, Oliver Scott for Finbold wrote: "China's military expenditure has been marred with controversy with the government being accused of inconsistency in its reporting on defence spending."
McGerty explained that not all governments include all defence spending within their quotes for National Expense. This phenomenon is not unique to China; Russia is proportionately less inclusive of all its budgets in the government total. IISS allows for this in its data.
Saudi Arabia $78.4bn
At 8%, Saudi Arabia had the highest Military expenditure as a percentage of gross domestic product (GDP) in the highest spending countries in 2019.
The worldwide figure is 2.2% and the NATO minimum target is 2%. Other top ten defence spenders Russia, US, South Korea and India also exceed the worldwide average.
As countries' GDPs shrink, those abiding by the NATO 2% cap will therefore likely see their defence budgets shrink accordingly.
Russia $61.6bn
According to its state armament programme GPV 2020, Russia was due to have increased its share of modern weapons by 70% by the end of 2020. This prediction came shortly before the impact of the pandemic became apparent.
Military modernisation efforts may become less of a priority globally as budgets are stretched to fund basic procurement needs. Reuters reported that Russia may cut defence spending on the military as the pandemic combined with low oil prices have rocked the economy, a document published by the finance ministry shows.
India $60.5bn
India's economy is among the world's fastest-growing economies and its defence spending continues to grow accordingly, now surpassing that of the UK.
However, in March this year, the OECD downgraded its economic growth projections alongside China, Japan and South Korea. India has also paused acquisitions and announced a decrease in military expenditure.
Despite this, McGerty argued that India, as with the other emerging economies, would fare better than western nations. This is because the same pre-existing strategic and political drivers continue to propel the country's economic growth forwards.
Echoes of the 2007 financial crisis
Governments set their 2020 budgets before the full extent of the pandemic was realised, so in the years to come, they will likely continue to be affected. McGerty compared the likely economic impacts of the pandemic with the effects of the 2007/8 financial crisis.
Unlike the financial crisis, in which the West was most severely impacted, the pandemic has affected almost every country in the world. Countries such as those in the Middle East, who were previously spared much of the economic damage, will now have to face greater economic challenges.
In terms of defence budgets, it was not until years after the financial crash that the full effects were felt, with the global defence spending even peaking at US$1.55tn in 2011.
McGerty compared this trend with her prediction for the pandemic, saying: "I would expect there to be a lag, but I would expect it to be a much shorter one because it's so severe with countries having to respond a lot faster.
"The US is actually one of those countries where the potential negative impact of this pandemic on defence expenditure is likely to be less than it was after the financial crisis."
At the time of the financial crisis, the US had Overseas Contingency Operations (OCO) funding for operations in Iraq and Afghanistan, which grew to such a large amount that it began to affect the defence budget. As the US economy started to contract as a result of the financial crisis, the damage was extended as they withdrew from these operations.
McGerty explained "It had this distortionary impact on overseas contingency operation funding, so that's at far, far lower levels now. It's not shaping the US defence budget as much."
Shifting priorities
It is widely accepted that the pandemic has brought new security threats and a re-emergence of competition between global powers, as was seen in the aftermath of the 2007/8 financial crisis. Yet a global health crisis has proven to be more significant than increased military threats.
With this new-found awareness in mind, NATO experts believe governments should try to secure their defence funding and that it may not take as much of a hit as other budgets. What may change, McGerty explained, is the nature of their spending.
McGerty said the one approach the US is taking is that as commercial aerospace companies have been hugely affected by the pandemic, the government is investing in their defence arms as a way of regenerating economic activity and encouraging stability.
Future defence budgets could be reserved for specifically military provisions. This is the case in Sweden, which has a separate defence budget and crisis response budget, meaning it has the funding and the people in place with the sort of capabilities needed to respond to non-military threats.
McGerty commented: "It was never in the top ten security things listed as a concern to shape defence budget before this. I think it will be now."
Free Report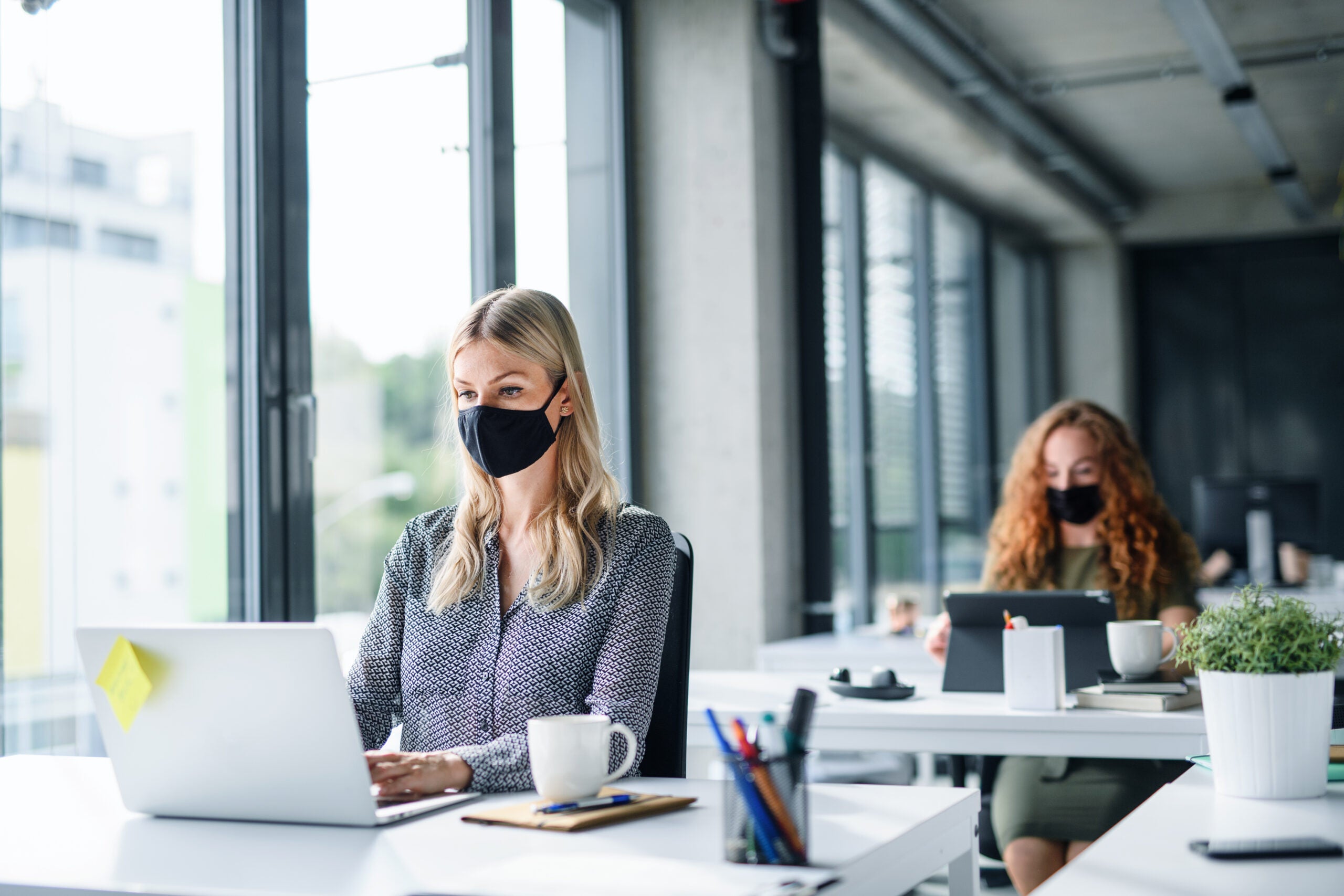 Navigate your business through the 'new normal'
COVID-19 continues to dominate headlines the world over. It has already affected our lives forever. The way we work, shop, eat, seek medical advice, and socialize will all be different in the future. Quite how different remains to be seen, but all industries must plan for multiple eventualities.
Faced with an explosion of conflicting information on how to plan and implement successful recovery strategies, decision-makers are in dire need of a single, reliable source of intelligence. 
GlobalData's COVID-19 Executive Briefing gives you access to unparalleled data and insights to successfully navigate the uncertain road to recovery across the world's largest industries. Understand every aspect of this disruptive theme by delving into:
 COVID-19 infection update, with statistics on the spread, testing by country, as well as the latest data on vaccines and therapeutic developments

 
Economic impact overview, covering stock market indices, GDP, unemployment rates, policy responses & GlobalData's economic recovery scorecards

 

Sector developments, with access to sector insight summaries, cross-sector indices and the leaders and laggards in each industry vertical

 
Whatever your company's imminent strategic plans, the long-lasting impact of COVID-19 must not be overlooked. Find out how to futureproof your business operations – download our report today.
by GlobalData